MARKETING TEAMS

INCREASE THE
EFFECTIVENESS OF YOUR
MARKETING EFFORTS AND
EMPOWER THE DISTRIBUTION TEAM.
SEE HOW WE DO IT
GAIN KEY INSIGHTS TO BUILD BETTER-PERFORMING CAMPAIGNS
With Fugent, marketing becomes an integrated part of the sales cycle. Your team can create campaigns based on analytics that show what tactics are most effective, so you can optimize content to increase conversions. You will also empower wholesalers with branded, compliant templates that allow them to own more communications, so you can focus on building and scaling marketing initiatives.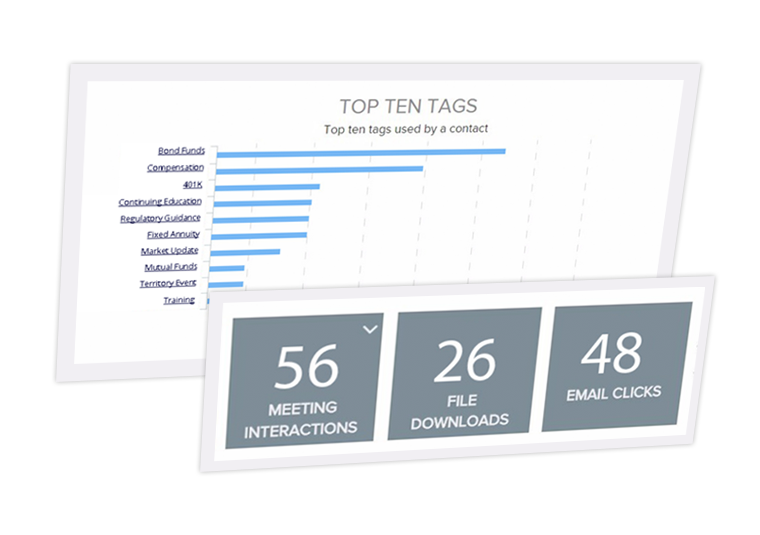 UNDERSTAND WHAT CONTENT DRIVES CONVERSIONS
From individual pieces of content to entire campaigns, Fugent content analytics give you actionable insights into how marketing efforts are performing.
Your quick dashboard will show you the top performing content and most engaged firms, while detailed analytics will allow you to track content across channels including email, meetings, websites, referral links, and social media. With these insights, you can strengthen your content calendar and content creation strategies.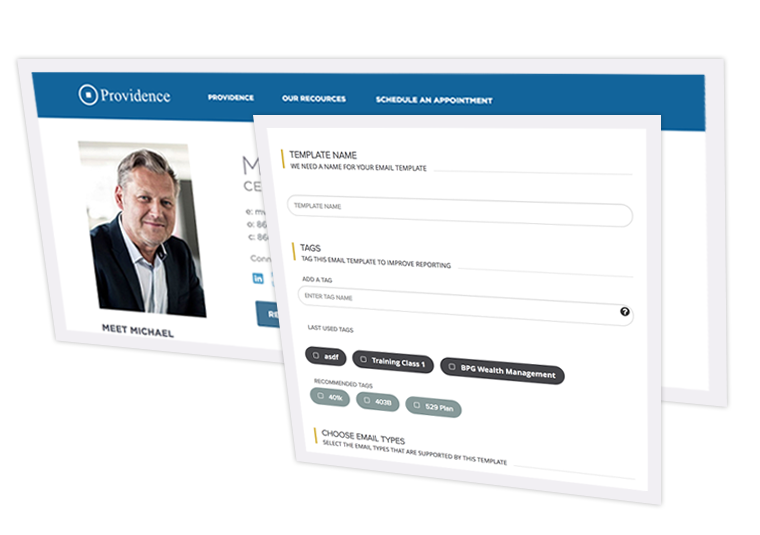 BRANDED CONTENT TEMPLATES
ARM WHOLESALERS WITH PRE-APPROVED CONTENT
Fugent allows you to create branded content and templates, from thought leadership and product emails to pre-approved meeting invitations and descriptions. You can post all content to a single repository, allowing wholesaling teams to access files independently, reducing requests and freeing up time to reach prospects.
You can also create tracking links for all files, so even when wholesalers send content across channels, you can see the results.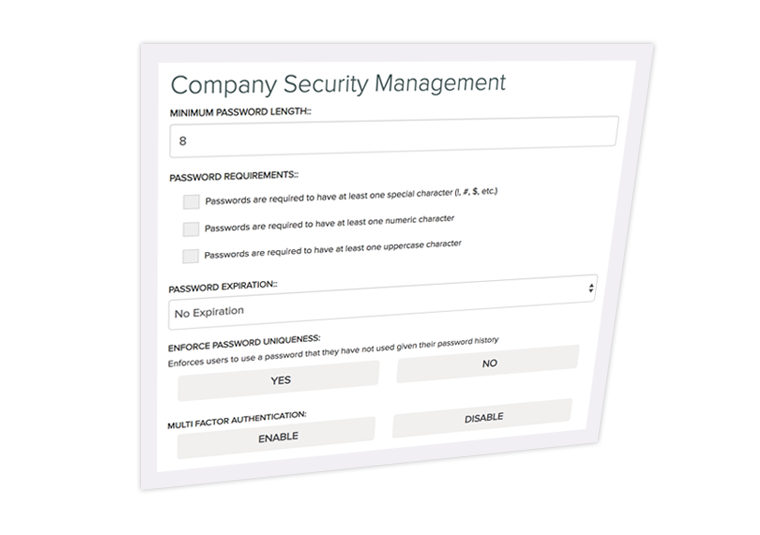 ENSURE COMPLIANCE AND PROMOTE BRAND STANDARDS
We understand the strict compliance standards in the financial services industry. That's why Fugent helps you manage templates so that promotional content meets your company's specific standards.
You can also help wholesalers create branded content to advocate consistency across your organization, while still allowing them flexibility. And all content is managed centrally, so you have control over permissions and usage.