MAKE IT POSSIBLE TO DO MORE IN LESS TIME — WITHOUT SACRIFICING QUALITY
Fugent helps you do it all. It gives you the tools to seamlessly connect with your advisors, minimizing effort to schedule appointments and engage advisors online and onsite. With your own personalized web presence, advisors get direct access to you and your content. And you will always know which advisors are interacting with each tactic—emails, meetings, roadshows, content—in real time, so you can craft better interactions with the right advisors.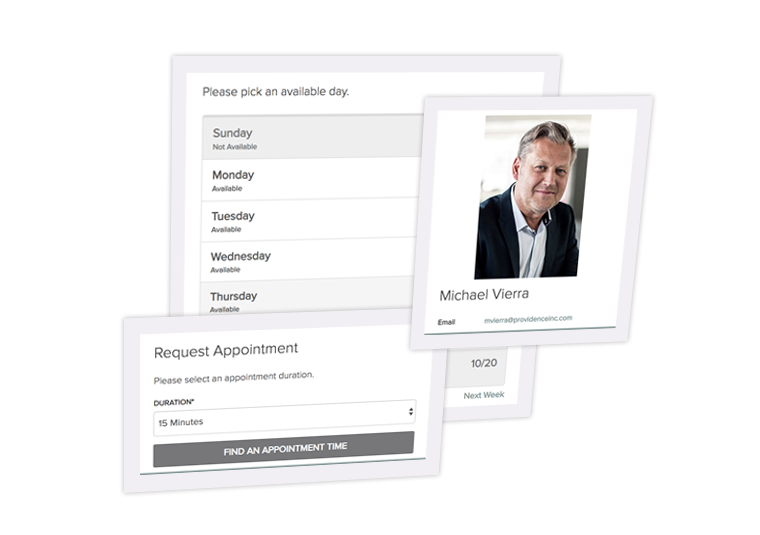 MAXIMIZE YOUR APPOINTMENTS
Fugent's Scheduling Assistant cuts out the back and forth of scheduling meetings, allowing advisors to tell you when, how, and why they'd like to meet and what they want to discuss.
Advisors can do all of this through your branded calendar, which shares your availability and automatically schedules meetings. Fugent works seamlessly with Salesforce and Outlook, integrating into your current calendar so you won't miss a beat.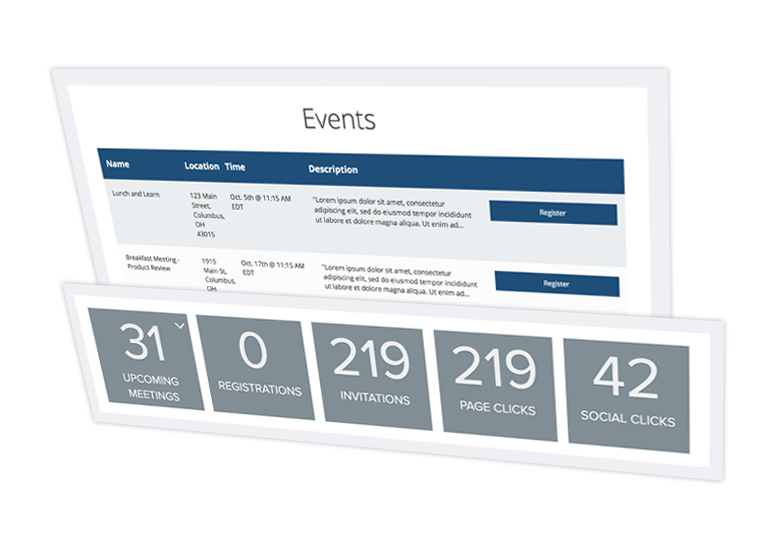 EVENT TRACKING & REPORTING
DRIVE HIGHER MEETING AND EVENT ATTENDANCE WITH LESS EFFORT
Real-time dashboards track engagement, so you know how many advisors read your emails, which advisors register, who shows up, and how many download your content. And you can tailor follow-ups based on these insights, so future communication is more effective.
Website analytics tell you exactly who is visiting your site and why, so you can build stronger relationships.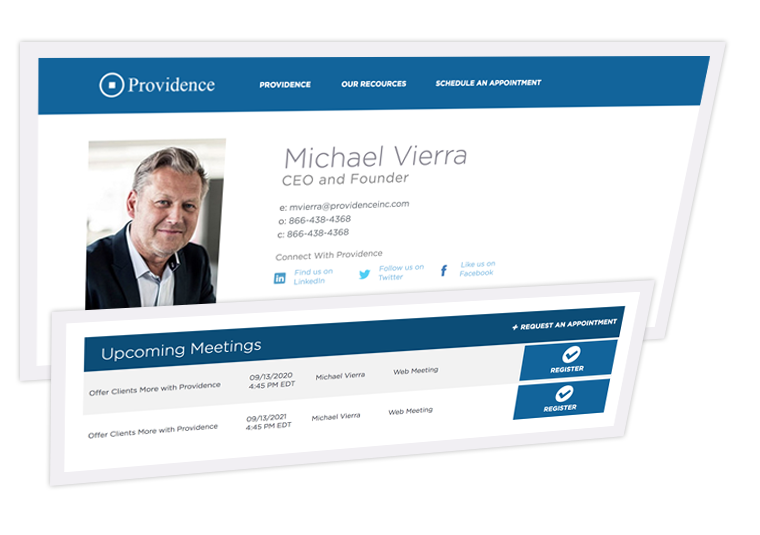 INCREASE BRAND VISIBILITY
BUILD YOUR BRAND AND CONNECT WITH MORE ADVISORS
With Fugent, you can drive your own marketing engine—fully branded, approved, and ready to deploy. By creating a personalized web presence, you increase your availability to advisors, giving them a single stop for connecting with you, from scheduling meetings to downloading thought leadership content.
With automated emails, reminders, and registrations, you will attract more advisors without investing more time.