SALES MANAGERS

INCREASE YOUR TEAM'S PRODUCTIVITY AND EXPAND ADVISOR RELATIONSHIPS WITHOUT ADDING HEADCOUNT.
Fugent gives you the actionable intelligence you need to create personalized experiences for your clients so you can expand relationships, reach more prospects, and meet your goals.
SEE HOW WE DO IT
EMPOWER YOUR TEAM'S SUCCESS
With Fugent, you won't have to guess what's working and what's not. With wholesalers managing their meetings and digital presence through Fugent, you will have access to data on every interaction they have with advisors. This actionable intelligence will help you improve performance, coach your team, and build stronger relationships that close more tickets.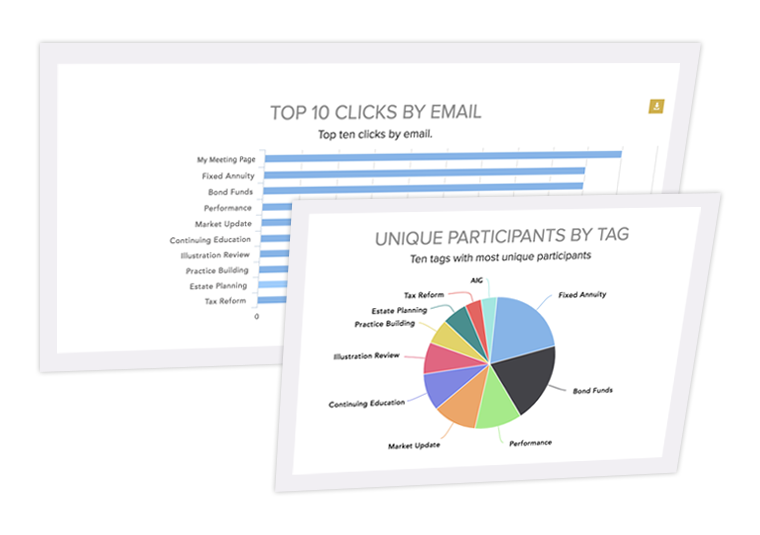 FIND AND SCALE BEST PRACTICES
UNDERSTAND WHAT ACTIVITIES ARE DRIVING ENGAGEMENT WITH ADVISORS
Get insight into how your team is communicating and what content they share so you can see what is working by channel, firm, and product. With these insights, you can focus your team's efforts on building strong relationships both effectively and efficiently.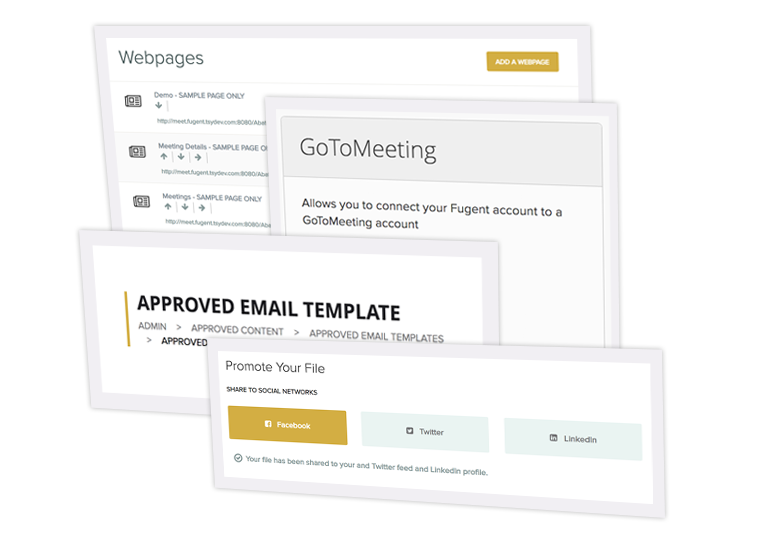 STRENGTHEN EXISTING RELATIONSHIPS WHILE BUILDING NEW ONES
We know that you can't afford to sacrifice quality of relationships or quantity of prospects. Fugent gives your team the power to personalize experiences and create incredible first impressions.
With Fugent's engagement tools, wholesalers will be available across channels, able to meet advisors on their terms—online, at on-site events, or with on-demand content.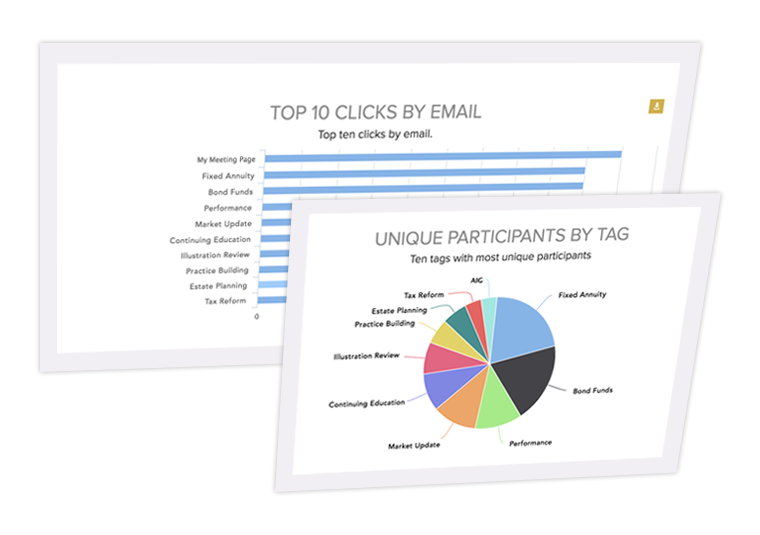 INCREASE BRAND VISIBILITY
Equip your team with a branded online presence. From individual wholesaler profiles to territory microsites, these properties can integrate scheduling, publish thought leadership content, and help advisors put faces to names, making it easier than ever for advisors to connect with your team.